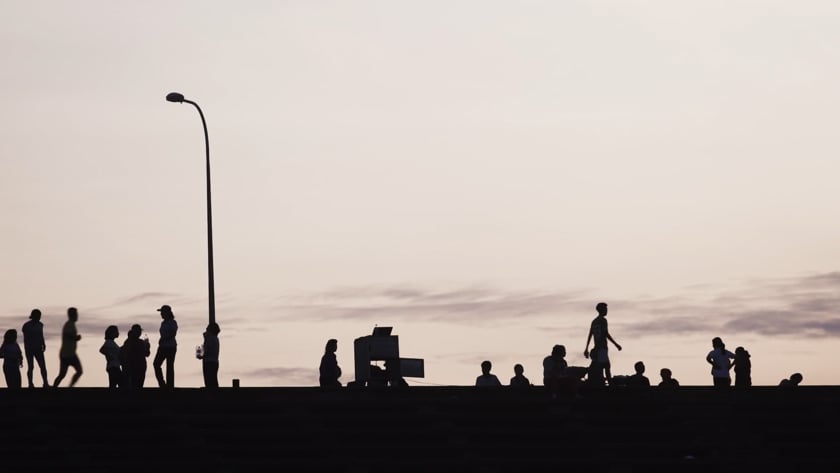 Client
The Swedish Government
Assignment
Together with representatives from the Swedish Government Mbrace travelled to Cambodia and met with textile workers, factory managers, labour leaders and CSR-managers from the Swedish clothing company H&M to see how social dialogue can improve the work place and, by extension, enable all people to benefit from globalization.
Background
The Global Deal is a global initiative that aims to adress the challenges in the global labour market.
End result
Premiered at United Nations in New York. Now available online.

Ministry for Foreign Affairs
WIKIGAP
WATCH
AND READ MORE

HIAB
75 YEAR ANNIVERSARY
WATCH
AND READ MORE

Epiroc
CAPITAL MARKETS DAY
WATCH
AND READ MORE

The Swedish Government
GLOBAL DEAL
WATCH
AND READ MORE

TEDxStockholm
GRETA THUNBERG
WATCH
AND READ MORE

Boverket
WEBBSEMINARIUM
WATCH
AND READ MORE

Volvo Construction Equipment
DIGITAL LEADERSHIP SUMMIT
WATCH
AND READ MORE

Staropramen
EN OFILTRERAD SYN PÅ LIVET
WATCH
AND READ MORE

Taggis
WEISS 360-CAMERA
WATCH
AND READ MORE

Södra
MY FOREST, OUR RESPONSIBILITY
WATCH
AND READ MORE

Hiab loader cranes
KRANFAMILJEN
WATCH
AND READ MORE

SAS
LIVE BLOOMBERG INTERVIEW
WATCH
AND READ MORE